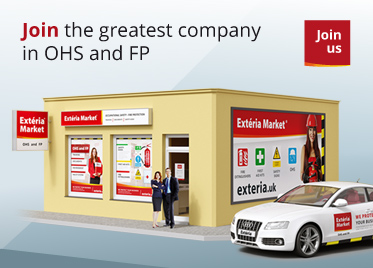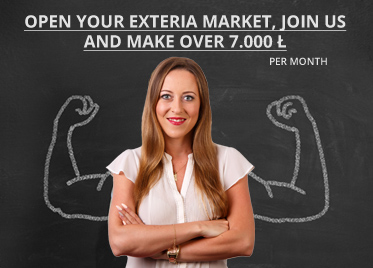 Join Us, Invest at the right time and profit
Would you like to have the biggest company in the field and create a passive income for yourself? Invest and cooperate with us and gain franchise with unique know-how in Europe. Within one year you will gain 700 clients and open 5 franchise Exteria Markets in the amount of 60.000 Ł per month.
We are looking for partner…
With franchise Exteria Market you do not have to understand the field of occupational health and safety and fire protection, you focus solely on business and make a profit in just 2 months.
Make a profit in just 2 months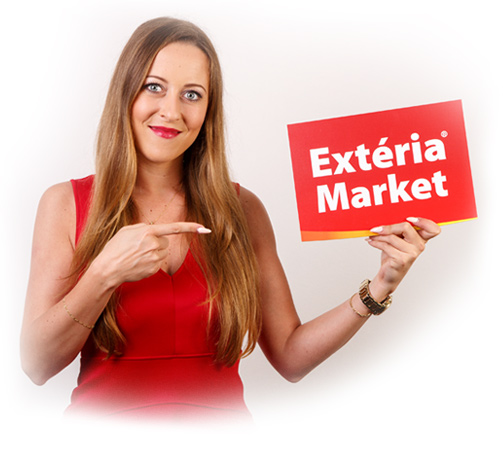 After sending application form we will make an appointment in London. We will explain everything regarding our franchise concept Extéria Market for the United Kingdom and our future cooperation – your expectation, obligations and Term and Conditions.

Everything begins by signing an agreement on future contract and paying the reservation fee for purchasing Masterfranchise license for the whole United Kingdom. Afterwards we will assist you in choosing the right premises for headquarters and Exteria Market.

The next step is signing the Masterfranchise contract and paying the rest of the franchise license fee. A professional franchise manager will assist you with recruiting the right staff and will be available to you during our cooperation.

We will provide an entry training for the franchisee and the staff, where we will teach you how to run a business with Exteria franchise. Your further journey will be guided not only by the franchise manager, but also by sophisticated system manual and operational manual.

Grand opening of the franchise headquarters and Exteria Market.

We are a low-cost franchise with the initial investment of 220.000 Ł and return within 24 months. The initial investment includes franchise license with system manual and operation manual (180.000 Ł) + equipping and setting up Exteria Market (40.000 Ł).
EXTÉRIA MARKET in numbers
Czech Republic and Slovakia in the year 2018
2 Countries
18 Franchise
Markets
Your business in the first year
2019 During first year
5 Franchise
Markets